Tommy Hilfiger pays homage to the value of the message "Art for the People," embodying the pioneering spirit of New York's cultural scene through the Tommy X Keith Haring collection.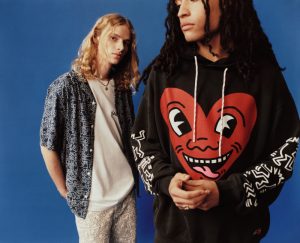 Originating from their passion for art and fashion in the 1980s, Tommy Hilfiger and Keith Haring infused the essence of New York's cultural scene into their collection, capturing the spirit of that era. The collection reflects the visionary perspective of the late artist Haring, who pioneered the elevation of the relationship between fashion and art.
The collection consists of 30 clothing items for men, women, and children, designed with distinctive patterns inspired by the "legendary street art." The free-spirited Preppy styles serve as a canvas for Haring's artistic masterpieces, portraying various symbols through specialized fabric dyeing and bleaching techniques.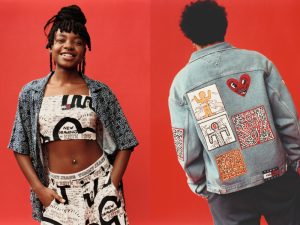 The collection still focuses on key items such as the Varsity wool jackets featuring a dancing leather dog emblem along the sleeve and a Chenille fabric heart patch on the chest as a highlight. There is also a unisex American-style Denim jacket featuring a famous dancing graphic character. Additionally, there are knitted products, jumpsuits, and hoodies inspired by classic Americana symbols.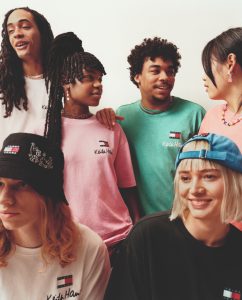 Furthermore, Haring often used invitations and posters as a means to share his artwork with the public. This can be seen in the collection through the use of women's shorts and shirts, which serve as invitations to attend Haring's performance at the Westbeth Paint's Space in 1991. Additionally, nine Polaroid photos from his artistic legacy are incorporated as unique patterns embellishing plain white t-shirts. Among them is a central image that Haring created while exploring multimedia art at the School of Visual Arts.