From jewelry stacking to marble accents, meet the trends we anticipate making major waves—straight from the studios of talented Etsy sellers.
In 2022, while the world opened up again, we reconnected with loved ones, changed up our routines, and sought to restore balance in our lives. We enjoyed emerald green dreams, channeled a coastal grandma-chic aesthetic, and embraced mood-boosting hues with hot pink everything. Now, with a brand new year ahead of us, we're looking to celebrate all of the complexities life has to offer—including the way we think about our personal style.
"The concept of duality is emerging as a key theme for 2023," says Etsy Trend Expert Dayna Isom Johnson, with shoppers expanding their individual styles to accommodate a range of (sometimes opposing) aesthetics—and you can follow suit, with items expertly crafted and curated by Etsy sellers, across a range of price points. "The best part is that it's not an either-or situation," explains Dayna. "You can adopt a mashup of whatever speak to you." Which means you can sport preppy '90s fashion finds and dip your toe into the goth trend, or add a streamlined marble piece to your home and incorporate the rustic characteristics of contemporary cabin decor. Because after all, we contain multitudes—so why shouldn't our style? Read on to discover some of the looks we anticipate seeing everywhere in the year ahead—and decide which ones (plural, you don't have to choose!) you'd like to make your own.
Etsy's Colors of the Year: indigo and honeycomb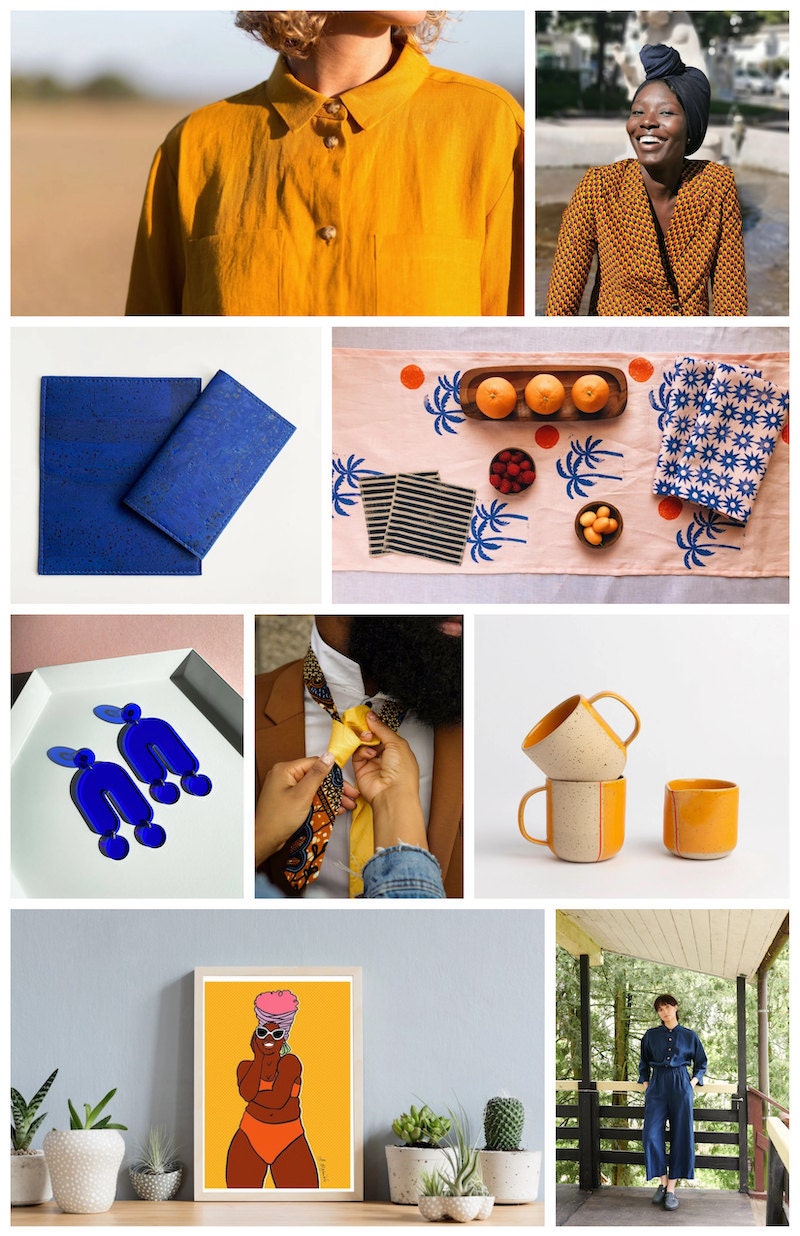 In the spirit of embracing opposites, this year we've chosen not one but two Colors of the Year—and like any good power couple, indigo and honeycomb bring out the best in each other. "A beautiful blend of blue and violet that represents wisdom and intuition, indigo carries with it both a high-impact and futuristic tone," Dayna says, "while honeycomb reminds us to appreciate and protect the intelligence of nature that exists all around us." Brighten up your kitchen with honey-colored mugs and planters, and add a little depth to your winter closet with a moody indigo jumpsuit—or style this darling duo together for a unique blend of dark royal tones and uplifting golden glow.