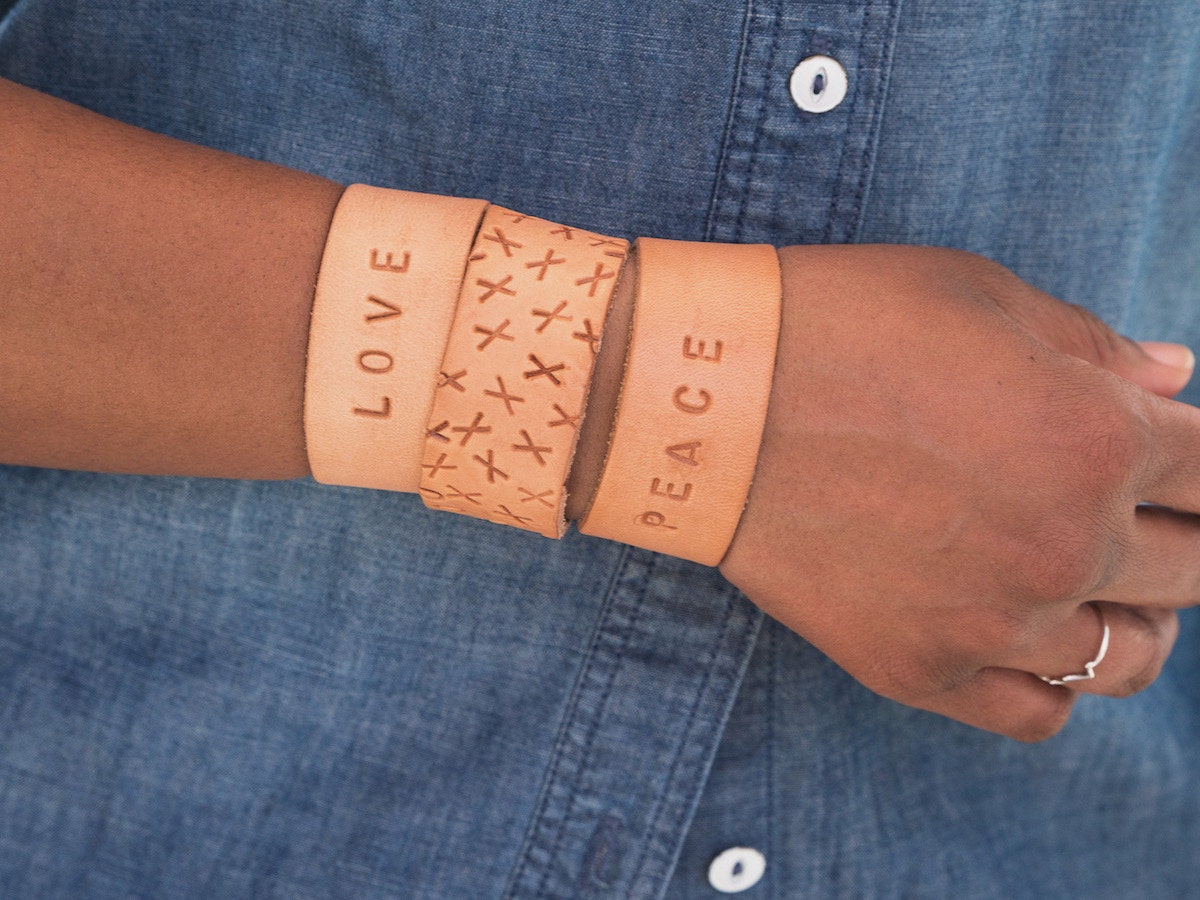 The special people in our lives deserve a special surprise in their stockings, and a DIY leather cuff bracelet personalized with their favorite word, phrase, or inside joke rises to the challenge. Maybe they have a unique name or a favorite inspirational character from a book or movie. Use that as your focal point for this project and watch them light up when they unwrap your thoughtful gift this holiday season.
As you go about collecting supplies for this project, keep in mind that you can customize the color and width of the leather cuff bracelet to reflect their unique style. Go for a colorful cuff or keep it neutral; use a bold, wide cuff or something on the sleek side. The options are endless. Ready to get started?
Skill level: Beginner
Time: 1 hour or less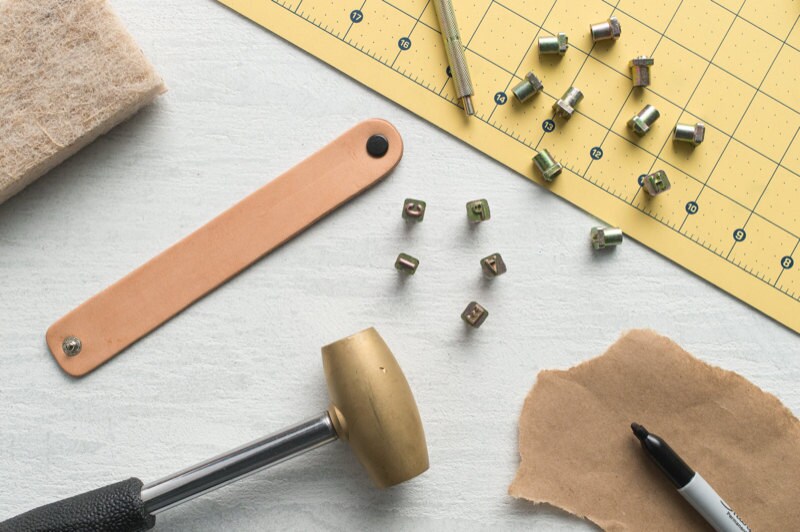 Step 1: Secure cuff to mat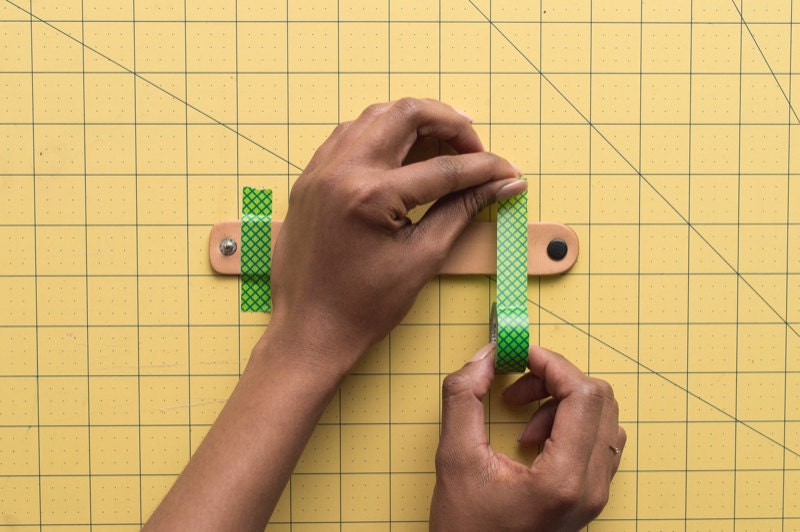 Place cuff bracelet on your self-healing mat using the grid to find the center. Use washi tape to secure the bracelet to the mat.
Step 2: Prep leather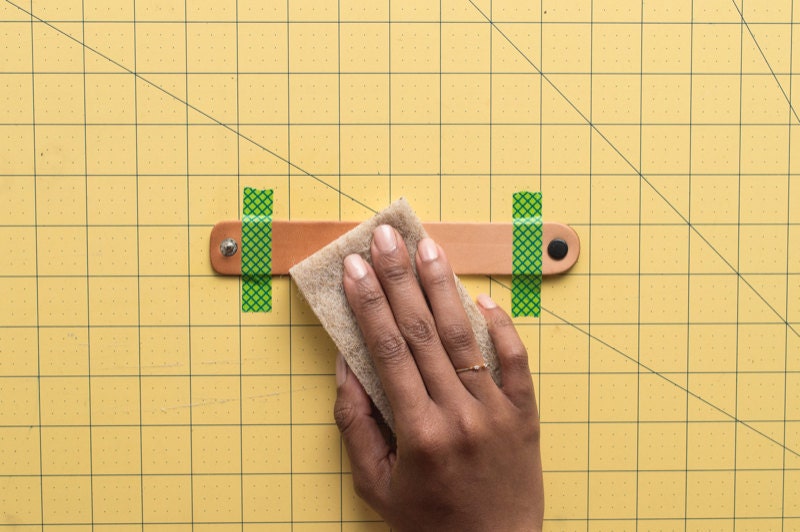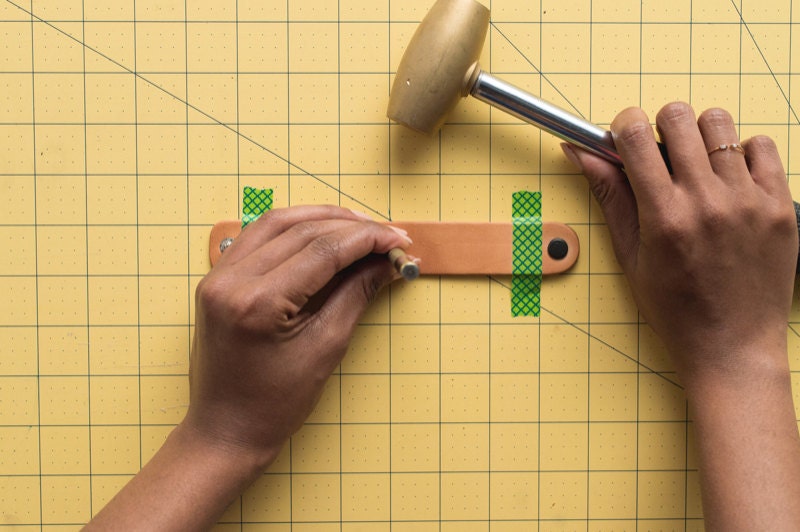 Dampen a sponge with water and dab the cuff bracelet so it's damp but not soaked. This softens the leather and prepares it for stamping.
Step 3: Stamp the center letter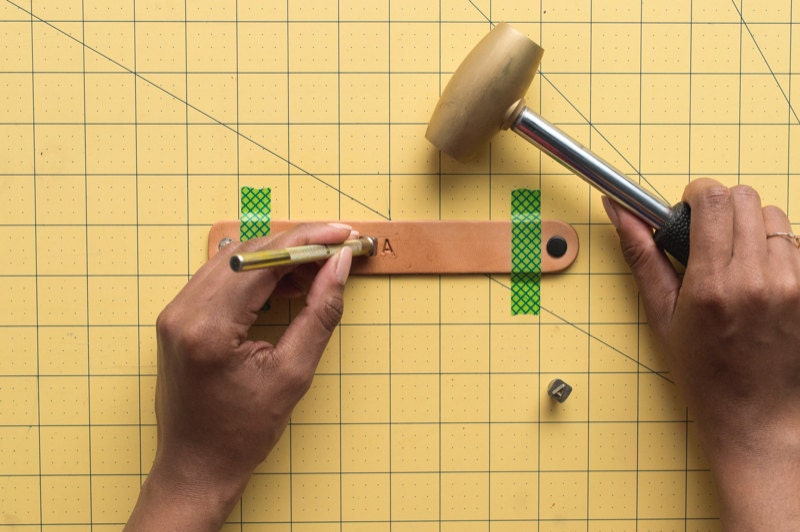 Decide on the word, phrase, name, or quote you'd like to stamp. (Tip: We suggest starting small and building up to longer words as you gain more experience with this technique.) Figure out the middle letter; this will be the first letter you stamp. Take the corresponding stamp and place it in the center of your leather cuff, holding it straight up so it forms a 90-degree angle with your work surface. Use the mallet to firmly whack the stamp once to imprint the letter on the cuff. (If you have any extra cuffs or leather scraps handy, we recommend practicing beforehand.)
Step 4: Continue stamping the other letters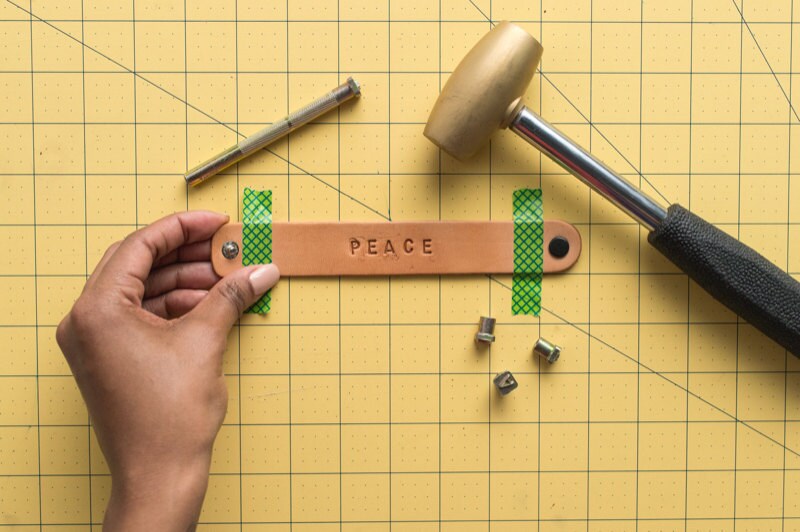 Repeat Step 3 with the remaining letters, working from the center outward.
Step 5: Allow leather to dry completely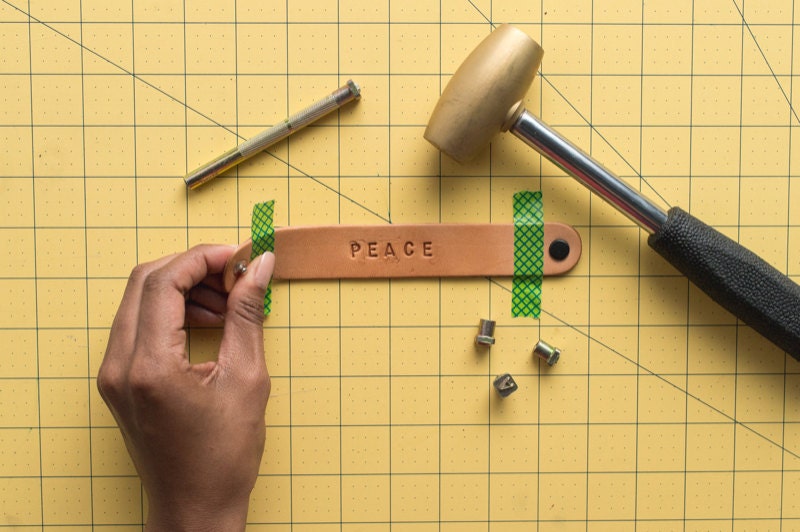 Let the leather dry, then remove the cuff from the self-healing mat and wrap it up—it's all ready for gifting!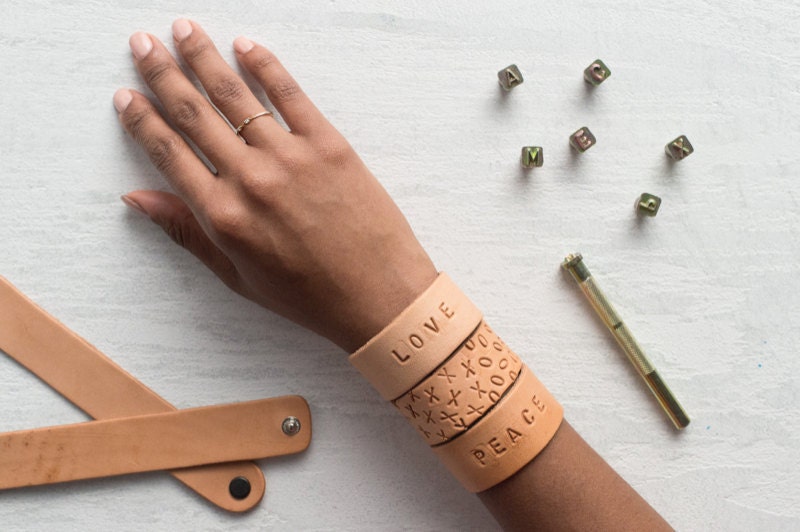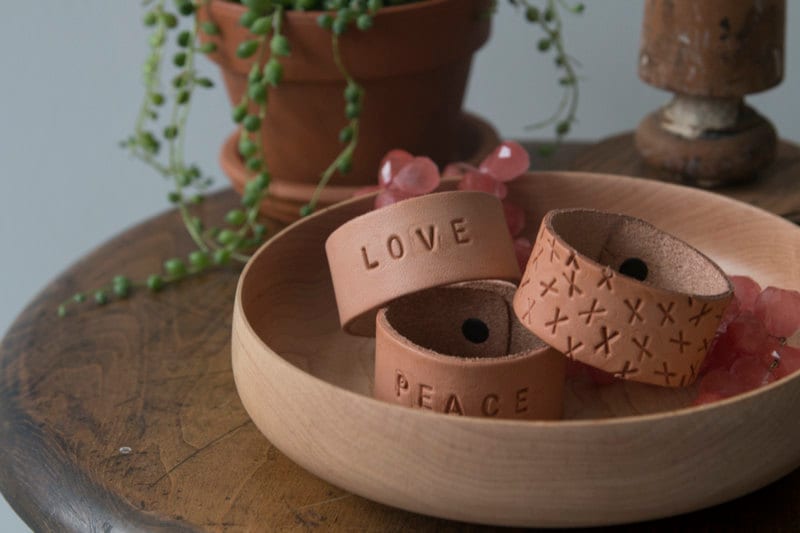 Plus: Explore even more stocking stuffer ideas from Etsy sellers that get our stamp of approval!